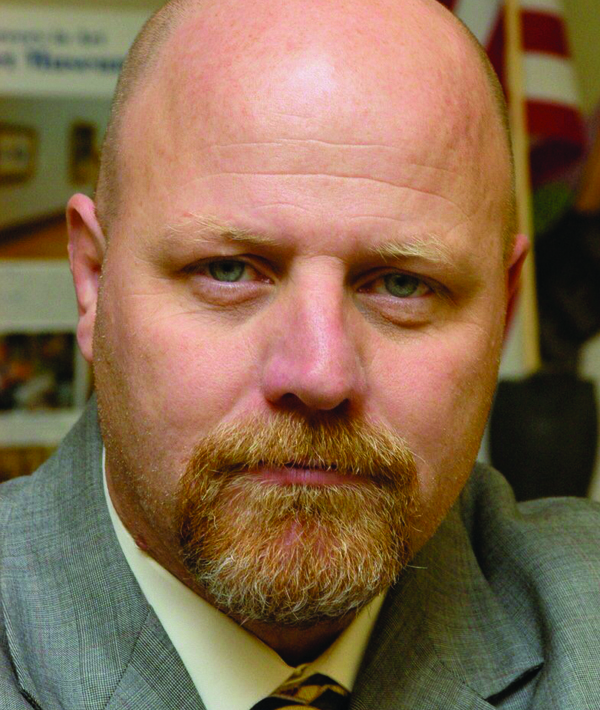 Chuck Klaus, Superintendent of Schools
It certainly gives me great pleasure to welcome graduates, family, friends, staff, and Board of Education members to the commencement ceremonies of the Haddonfield Memorial High School Class of 2022.
Commencement is a unique event for many reasons. One of the more intriguing aspects of tonight is that the 229 individuals behind me are experiencing an unusual moment when the past, present, and future intersect in a significantly poignant meeting. Tonight is the culmination of a 13-year journey through education. Tonight, students and families will be thinking about the first day of kindergarten, the first day of high school, all the joys and some of the sorrow that happened over the journey.
This leads to the present: the journey is what we are here to celebrate. Celebrating the present is essential. It is the celebration of the moment. The students, families, friends, and teachers deserve this time of joy.
Yet, this is a Commencement ceremony because it is about the beginning. Tonight is about the future. It is about where these students will go, and more importantly, where they will take us. So as we experience tonight's ceremony, we should remember that this is about the past, present, and future; one of the few times in life when all three are equally significant. Each class has faced unique circumstances and challenges as they move through their educational careers. Indeed, this class can make that claim as well as any.
The class of 2022 started high school in a pre-COVID world filled with promise, joy, and excitement for the high school experience. They were then met with the most bizarre and unexpected shift as schools were shut down, followed by partial openings and masks. Finally, this class ended their career much as they started school. They are the only class to make that full circle; it is important to note that they did it well.
Throughout their careers, the Class of 2022 displayed perseverance, character, and optimism. The class is proud of their commitment to being who they are as well as the commitment to push forward in trying times. This is the past we celebrate tonight. These characteristics both strengthen these students as they move forward and give us all a reason to hope.
Knowing the students' attitudes, dreams, and visions, we all have good reasons for hope. The Class of 2022 is dedicated to doing what is right and to making a better world. They have demonstrated over the past four years that they are more than willing and able to make it happen. They use persistence and drive to overcome despair and embed their world with hope.
The Class of 2022 represents scholarship and success in the classroom that would rival any. Here is a snapshot of their ACADEMIC achievement:
104 members in the National Honor Society
98 Neumuller Scholars who achieved an A+ weighted GPA over four years
12 Commended National Merit Scholars
1 National Merit Semi-Finalist
1 National Merit Finalist
1 National Merit Scholarship Recipient
45 Seniors earned the distinguished New Jersey Seal of Bi-Literacy
Seniors participated in 527 AP Exams
96.9% are going to four-year schools in the fall
1.8% will attend two-year schools.
On June 2, at the Senior Awards Ceremony, the class was awarded $330,000 in scholarships. After four years of renewable awards, the total will be over $600,000. In addition, the Class of 2022 earned $1,500,000 in outside scholarship funds for a total of over $2.1 million.
HMHS school rankings

State ranked #31
Nationally ranked #708
#249 STEM School
There is no doubt a class as focused, dedicated, and driven as this one will venture off into the world and become leaders in academia, medicine, environmental sciences, law, and social reform.
Academics alone are not enough. Growth and change result from combining knowledge with creativity to rethink issues and find solutions. The Class of 2022 is teeming with creative minds. As a result, over the past four years, the ARTS at HMHS have thrived.
We have all seen the magnificent Drama Club productions. I can say that because the auditorium is always packed. This year, the Drama Club performed the first full-length, live fall play since 2019, "The Book of Everything," which saw our highest fall play attendance ever. And that was just the beginning. The spring musical "Cinderella" also claimed the highest attendance for a musical ever, including multiple sold-out shows. It was honored by Paper Mill Playhouse Rising Star Awards with seven nominations, four honorable mentions, and one win. We also enjoyed "Bulldawgs on Broadway" back for the first time since 2019.
The Marching Band impressed as we exited a world of restriction and limiting factors. You may have heard the band leading our community's favorite Halloween characters during the Halloween parade, not to mention the town's tree-lighting ceremony, where the band led Santa to one of his favorite posts – Kings Court. They also marched in the Haddon Township Pride Parade and Cherry Hill's Juneteenth celebration. The 2021-22 Marching Band placed fourth in our region and in the state of New Jersey. Also noteworthy, the Battery Percussion won high percussion at the N.J. state competition for the first time in HMHS history.
The Madrigals continued their standard for excellent performances throughout the school year in various settings. They were awarded the prizes at multiple faires for their stellar arrangements of selected pieces.
The National Art Honor Society continues to make an impact. Beyond hundreds of hours of community service, seniors displayed remarkable painting ability this school year which is evident in a new mural representing those who have given their lives fighting for diversity and justice titled "Memorial."
We know this class is talented in the classroom and has proven themselves to be creative thinkers. A third attribute they have demonstrated is DRIVE. If there is any doubt about the nature of their drive to succeed and their competitive spirit, all one must do is review their successes in the areas of ATHLETICS.
Haddonfield Memorial High School had tremendous athletic accomplishments during the past four years despite many lost post-seasons due to the pandemic. In four years, our teams compiled:
a record of 1,005 wins and 307 losses: a 77% winning percentage
43 conference titles
33 sectional titles
18 New Jersey State Group championships
This is among the best, if not THE best, record of championships of any other high school in the state of New Jersey.
During the 2021-2022 school year, our teams won:
9 conference titles
11 sectional titles
5 varsity teams finished their season as State Group champions. For the 40th year in a row, HMHS will receive the Colonial Conference All-Sports Award.
For the 17th straight year, HMHS will be declared the winner of the NJSIAA Shop Rite Cup for Group II, an award given to the school with the most sectional and state championships for each of the six groups in the state. HMHS is the only school in New Jersey that has won this award every year since the award's inception!
HMHS Class of 2022, I want to congratulate and thank you for your dedication and your numerous and varied contributions. Please understand that my words are offered in earnest as I speak about you and what you have accomplished. As I think about all you have done, the circumstances you faced, and the grace with which you achieved your goals, I can not help but be moved. I genuinely believe that you bring hope. Your demonstration of promise, perseverance, and character assures me that, as we go forward, the Class of 2022 will touch all areas of our world. I thank you for that as a superintendent, educator, and person.
Since you are kind enough to give me hope, I want to share what I hope for you.
I borrow words from F. Scott Fitzgerald:
"It's never too late, or in your case too early, to be whoever you want to be. There's no time limit. You can change or stay the same. There are no rules to this thing. You can make the best or the worst of it. I hope you make the best of it. I hope you see things that startle you. I hope you feel things you've never felt before. I hope you meet people who have a different point of view. I hope you live a life you're proud of, and if you're not, I hope you have the courage to start over again."
Haddonfield Memorial High School Class of 2022, congratulations!