Election result: Unofficial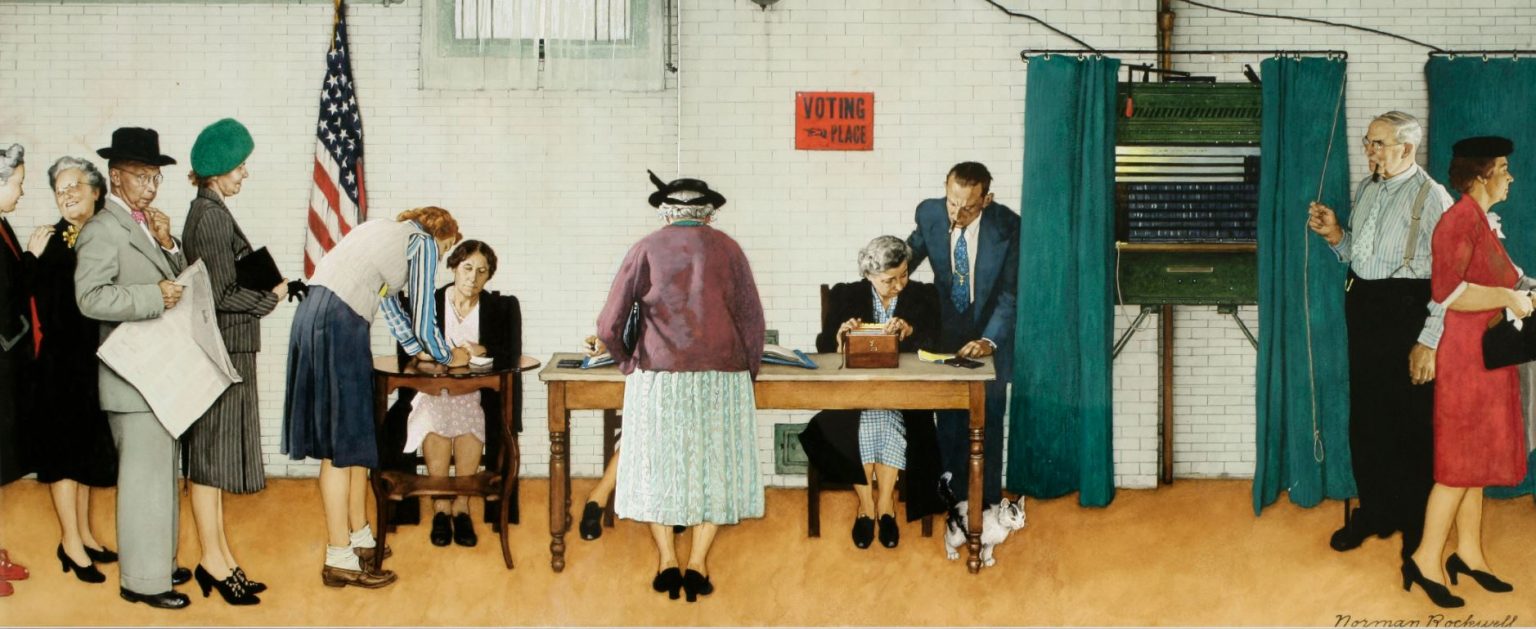 The tallying of votes at the Borough Hall has been completed.
This is NOT the final result! Some Vote by Mail and Provisional Ballots remain to be counted.
The top three candidates, in order, at this time:
Colleen Bianco BEZICH = 2009
Frank TROY = 1810
Kevin ROCHE = 1795
The above numbers will increase over the next day or two.
Votes per candidate, in ballot order:
Frank TROY = 1810
Kathryn RAICZYK = 296
Colleen Bianco BEZICH = 2009
Jeff KASKO = 990
Kevin ROCHE = 1795
Adam PUFF = 1436
Daniel ZHANG = 557
Mark RUSC = 920
Write-In = 66
Total voters at this time = 1730
Image: Norman Rockwell, Election Day, 1944. (Photo: Cedar Rapids Museum of Art.)