Second candidate files for Commission election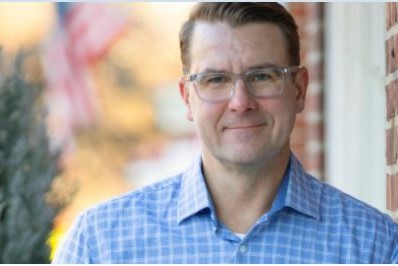 A five-year resident of Haddonfield has become the second person to enter this year's race for the board of commissioners, scheduled for May 11.
Francis T. Troy joins Adam V. Puff, who submitted petitions to the borough clerk on January 25, having filed a certificate of organization for his campaign committee with the NJ Election Law Enforcement Commission on January 4. Troy filed his certificate on January 28.
On his website – votefranktroy.com – Troy notes that after "years of military deployments and corporate relocations, I jumped at the chance to move to Haddonfield back in 2016."
He says his focus — "sustainable policies for our future" — serves two purposes. "The first is seizing opportunities to make needed changes to our Borough, without forgoing our rich history and culture. The second element is doing this in an environmentally-sound way so that our children inherit a better world."
Troy asserts that with "nearly 3 decades of private and public experience leading large organizations focused on energy-efficient design," he is "uniquely qualified to do this." He is a vice president at Albireo Energy, which provides building automation and energy services for commercial and institutional buildings.
Troy served as an officer in the US Navy for six years. His overseas deployments included the Mediterranean Sea and Persian Gulf.
He is a volunteer member of the Haddonfield Zoning Board of Adjustment.