Tonight: Commission candidates forum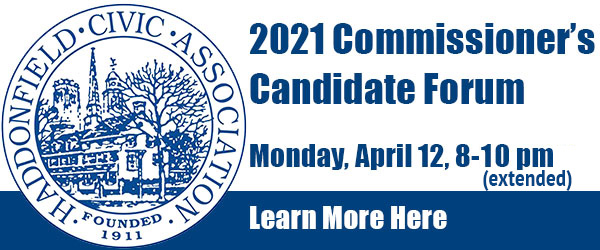 A forum for candidates for the Haddonfield Board of Commissioners will be held tonight, via Zoom.
Sponsored by the Civic Association and moderated by a representative from the League of Women Voters, it will run from 8 to 10pm.
To see the forum live on Zoom, you must register in advance. Go HERE.
Candidates will explain why they are running or seeking re-election. They will discuss their platform and answer questions submitted in advance.