Last chance to order tees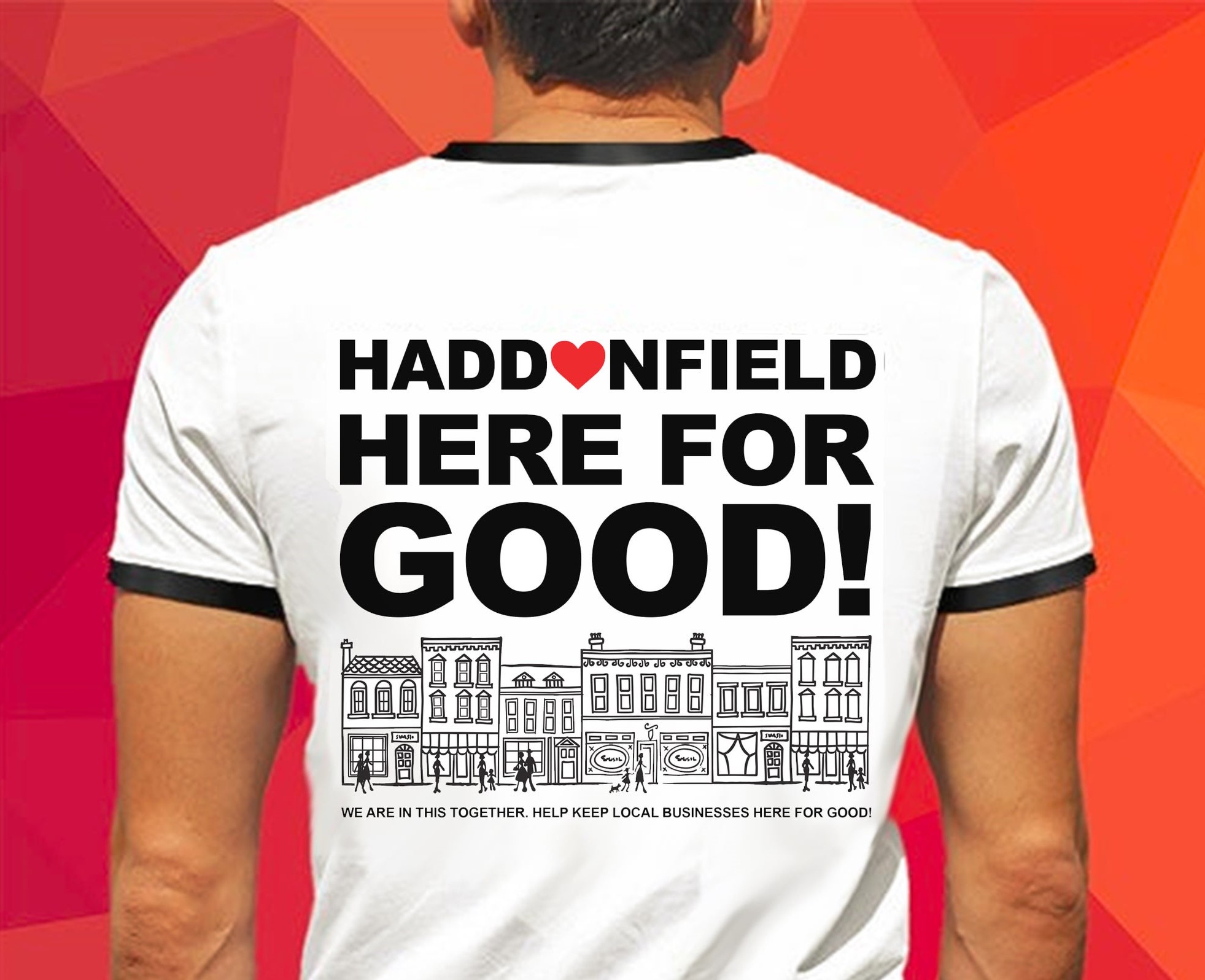 The spread of the coronavirus (COVID-19) has had a devastating impact on small businesses in Haddonfield. Many have closed temporarily; others are operating at greatly reduced levels.
To help keep some cash flowing, several business owners created "Haddonfield Here For Good!" It's a way for residents and others to support and show appreciation for their favorite businesses.
The concept is simple: Go online and purchase a $20 tee-shirt. All shirts have the "Haddonfield Here For Good!" graphic on the back, while each participating business has its own logo on the left chest. (Haddonfield[dot]Today is one of the participating businesses. Order our shirt HERE.)
If you can't decide which business you want to support, order the generic "Haddonfield" shirt, or make a donation.
The promotion will end on Tuesday, June 30.
$10 from each sale goes to the business. The more shirts sold, the more money the business gets. 100% of proceeds benefit the small businesses of Haddonfield and all monies collected in the general fund will be divided equally among participating businesses. 
As of June 10, more than $30,000 had been raised for Haddonfield businesses.
When Downtown Haddonfield gets back to normal and retail returns, there will be special events where everyone will be invited to wear their Here For Good shirts.
Shirts can be purchased online at HaddonfieldHereForGood.com.