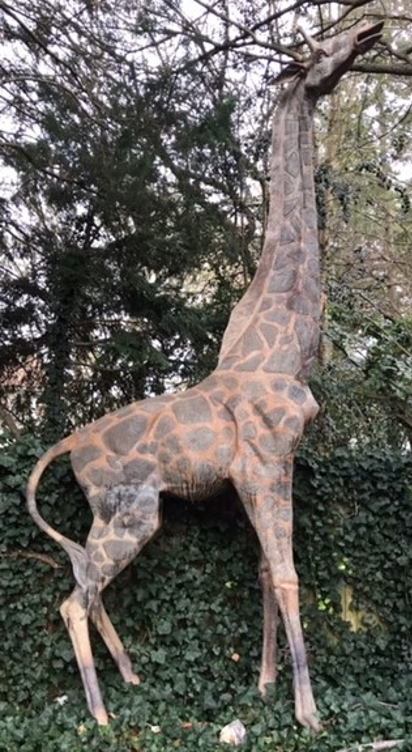 While you're quarantining at home, here's something fun to do online.
Since we're all locked down due to COVID-19, Sculpture Month events planned for April have been postponed … and the Name the Giraffe contest has been extended, through noon on May 31.
The 12-foot-tall bronze giraffe will be installed in Haddonfield's Children's Sculpture Zoo (within the Tatem Memorial Garden, Kings Highway East and Evergreen Avenue) at a date to be announced, with a formal dedication and the giraffe's name – contest winner's name – announced.
Enter here: Name That Giraffe.
While Haddonfield Outdoor Sculpture Trust welcomes input from all, near and far, the winning name will be selected from those submitted by Haddonfield residents and students.
Stay tuned… and stay safe!