Police designate pick-up areas for stores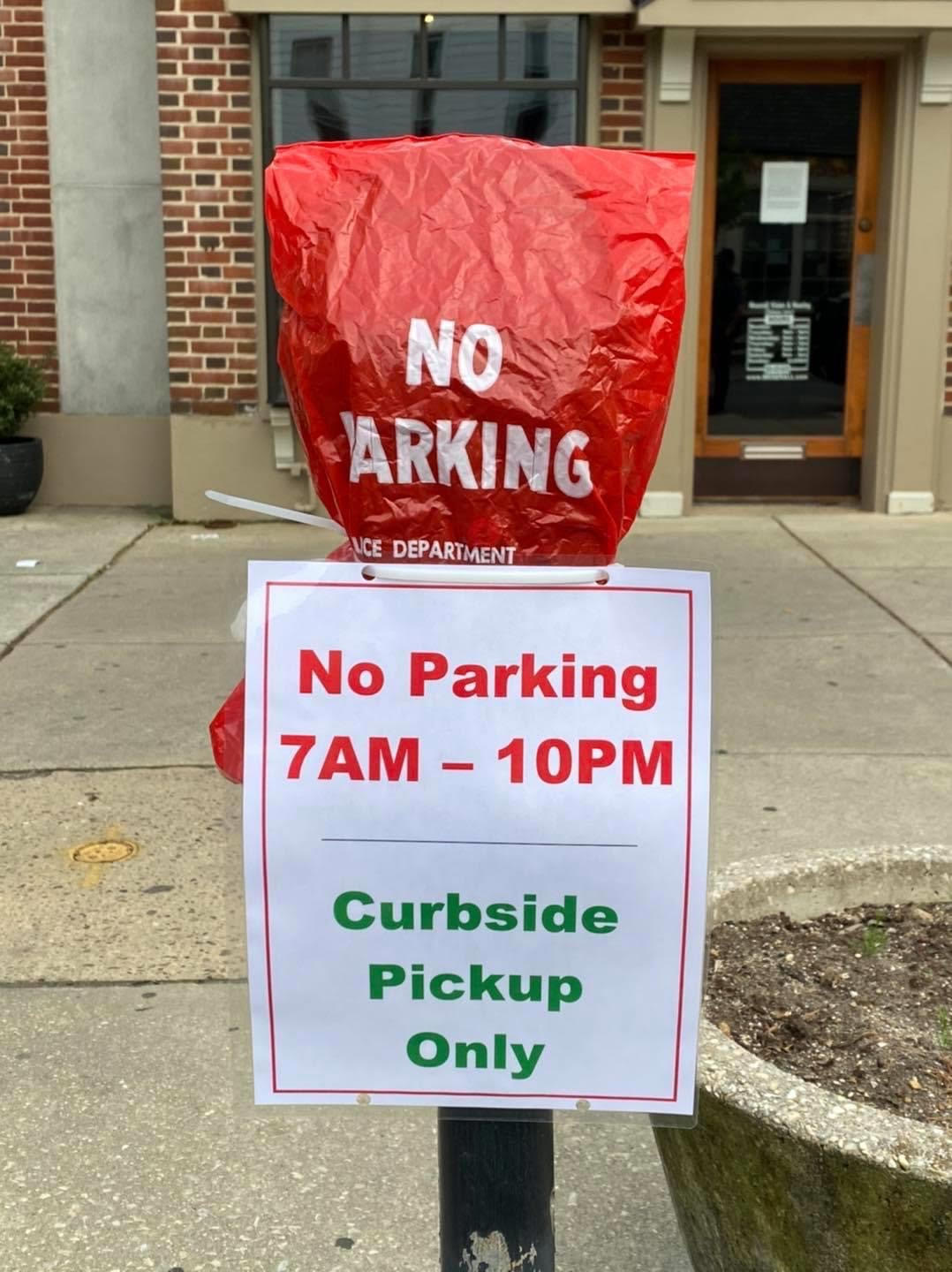 To facilitate curbside pickup, takeout, and delivery for retail businesses and restaurants in compliance with Gov. Murphy's Executive Orders 107 and 143, the Haddonfield Police Department has marked a number of "stopping" zones along Kings Highway East, between the Speedline and Haddon Avenue.
These zones are identified by red plastic bags on parking meters, and signs reading "No Parking 7am — 10pm. Curbside Pickup Only."
Shoppers may stop in these zones for the purpose of picking up merchandise, food, and beverages that were ordered in advance. The maximum stopping time in any one spot is five minutes.
Parking paces where the meters are covered with green bags are available for regular parking.