Stores may resume limited operations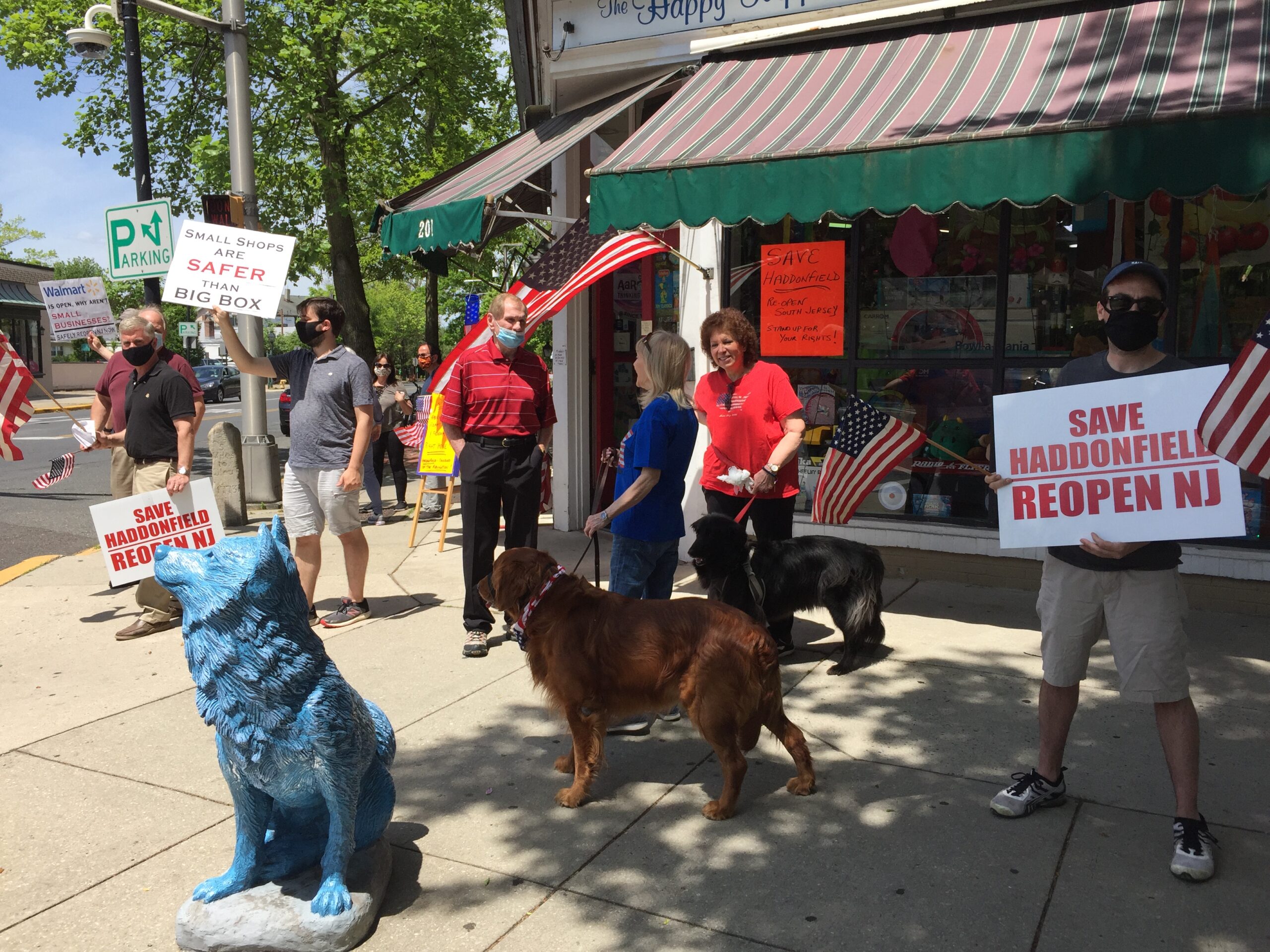 Non-essential retail businesses in Haddonfield and through the state may re-open for the curbside pick-up of goods on Monday, May 18, pursuant to an executive order signed by Gov. Phil Murphy on May 13. The interior of stores must remain closed to the general public, in accordance with the governor's previous orders with respect to retail operations.
The state's announcement is HERE.
The full text of the executive order is HERE.
A number of Haddonfield establishments jumped the gun, taking advantage of the pleasant spring weather and increased pedestrian traffic on the weekend to make it clear that they were open for business.
At noon on Saturday, about a dozen business owners gathered on the sidewalk outside The Happy Hippo toy store to call for an immediate lifting of all restrictions. They had responded to a May 14 email from Guy Elzey III, a local real estate broker and landlord of 25 businesses in Haddonfield:
"A newly formed group called 'Save Haddonfield – Reopen New Jersey' would like to invite you to a protest rally in the center of beautiful, historic Haddonfield in support of our terrific local restaurants, shops and cafes (the four (4) corners of Kings Highway and Haddon Avenue). All attendees are encouraged to bring American flags, wear their masks, stand 6 feet apart and carry a sign. This historic intersection was often a crossroads of the American revolution and Saturday, Haddonfield business people will be pushing back on a dictator governor who would rather spend time fancying himself as a world leader and speaking to the President of Israel, rather than spending time considering the economic plight of wonderful NJ communities like Haddonfield. Just like the King of England heard America's voice loud and clear in London, it is our hope that our dictator governor in Trenton will hear loud and clear the voice of Haddonfield business people."